CALMING CLOVE
Regular price
Sale price
$11.75 USD
Unit price
per
Sale
Sold out
Calming Clove the proof is in the name. This soap is packed with turmeric which calms irritated skin, organic whipped honey from Cloister Honey which is a local honey company right here in Charlotte, and clove bud essential oil
aloe vera- moisturizing, fades dark spots, manages acne, soothes skin conditions, and slows signs of aging
clove bud- improves elasticity, removes dead skin cells, and helps blood circulation which ensures a youthful glow 
neem oil- maintains softness and suppleness of skin, balances oils, heals wounds, stimulates collagen, and reduces hyperpigmentation and scarring
turmeric- lightens hyperpigmentation and helps skin irritation
organic raw honey- deep moisturizes skin, cleanses pores, gentle exfoliates, useful in sunburn, fights acne, and adds a natural glow
INGREDIENTS
saponified; olive oil, coconut oil, shea butter, hemp oil, neem oil, and castor oil, aloe vera, kaolin clay, organic raw honey, turmeric, red Brazilian clay, and a unique blend of clove bud and lemon essential oils
HOW TO CARE FOR YOUR SOAP 
In order to take the best possible care to extend the life of your handmade soap, you can use a draining soap dish that will keep the soap dry underneath. 
All bars are cut by hand and amount to 6 oz. so sizes can vary slightly from bar to bar. These bars are fairly large so please feel free to cut them in half for longevity. 
The FDA prohibits bath and body companies from making health-related claims about beauty products. I am not a medical or healthcare professional and do not claim that the use of my products may have a positive effect on pre-existing physical and/or mental health conditions. The information in our product listings pertains to the properties of specific ingredients used in the products
Share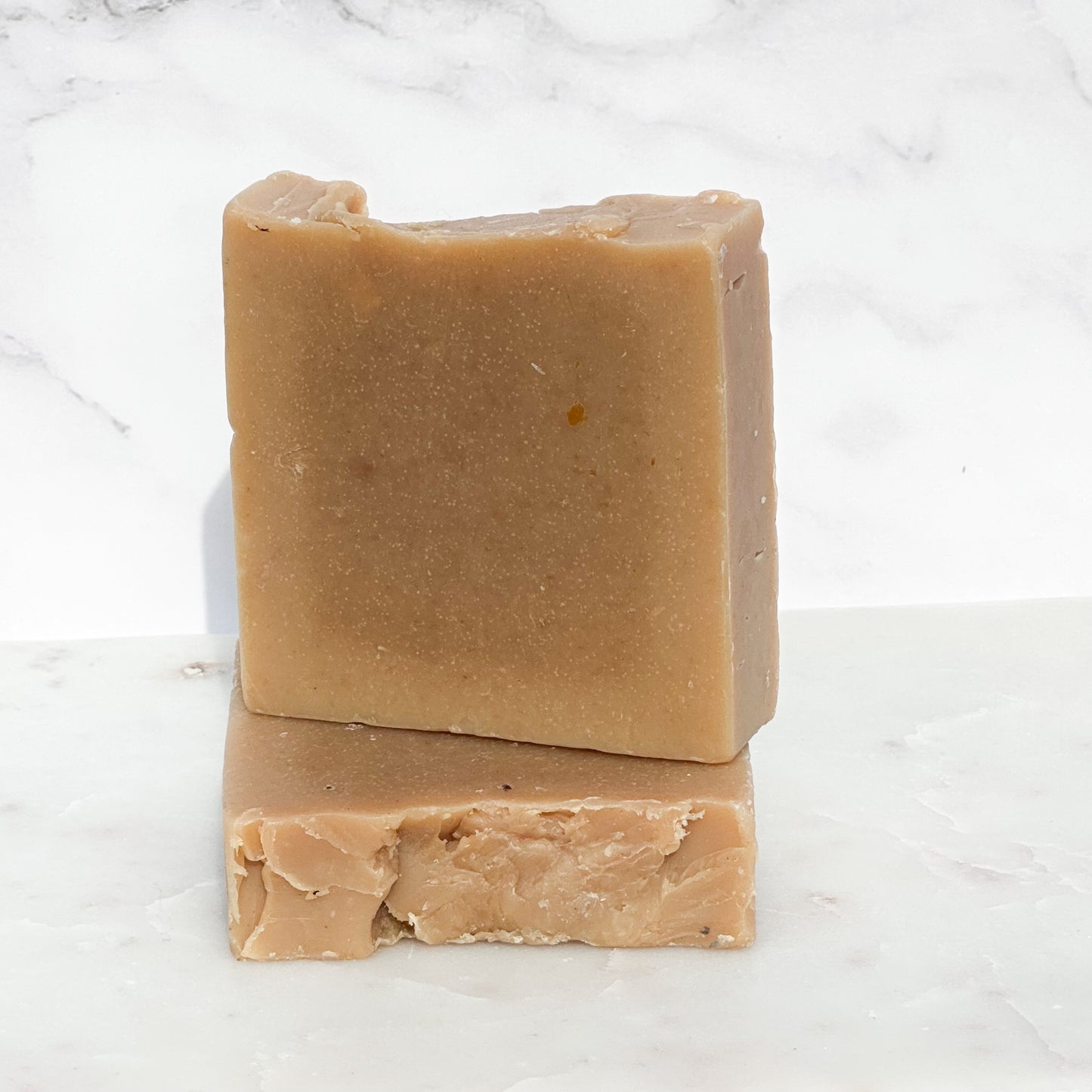 DREAM CHARON SOAP & CANDLE COMMITMENT
Our company is committed to creating amazing products to nurture your mind, body, and spirit. Self care is extremely important and because of this, the ingredients that we use are clean, plant-based, and non toxic. Our products are handmade with love and hemp inspired. We would love for you to take us with you on your self care journey.
WHY HEMP???

We chose to use hemp seed oil in all of our products because it is amazing for all skin types and does not clog pores. It helps balance oily skin by hydration which helps in regulating oil production. Hemp seed oil is rich in omega-6 and omega-3 fatty acid which helps in aiding atopic dermatitis and it also has anti-aging properties.

HANDMADE IN SMALL BATCHES

Our products are handmade in small batches with different skin types in mind. Our soaps, sugar scrubs, body butter, bath bombs, and candles are hand crafted and hand-poured with love in Charlotte, North Carolina. We pay attention to detail and quality so every product will leave your skin feeling amazing

DREAM CHARON SOAP & CANDLE

Our products are cruelty-free so we do not harm animals. Vegan- nothing is made from animal by-products. We do however do use beeswax in some of our products but we make sure that we source responsible so bees are harmed. Everything is handmade with love unlike the big box brands, and we are sustainable .

FACT

The FDA prohibits bath and body companies from making health-related claims about beauty products. I am not a medical or healthcare professional and do not claim that the use of my products may have a positive effect on pre-existing physical and/or mental health conditions. The information in our product listings pertains to the properties of specific ingredients used in the products