IN BLOOM
Regular price
Sale price
$25.00 USD
Unit price
per
Sale
Sold out
Embrace the blooming of nature with this well balanced candle. The blend of mango and gardenia is just heavenly. 


Wood wick
50+ hours of burn time
clean and environmental friendly
feel safe knowing you're burning goodness

Clean burning, biodegradable and natural

Renewable, vegan and non-toxic

Made from organic soy and coconut wax (made in the USA) 


HOW TO PROLONG THE LIFE OF YOUR CANDLE

For the first time, allow your candle to burn for at least 2 hours or until the full surface has melted - this ensures that your candle reaches a full melt pool + burns evenly for its full life.

All wood wicks should be trimmed to 1/4" before relighting every time. 

Try not to burn your candle (longer than 4 hours at a time).

Keep an eye on it. Place your candle within eyesight + away from any flammable items.

Never blow your candle out!! Use a snuffer or the lid (as long as it is metal) to extinguish the flame

Oh!! And don't forget to reuse your vessel
Share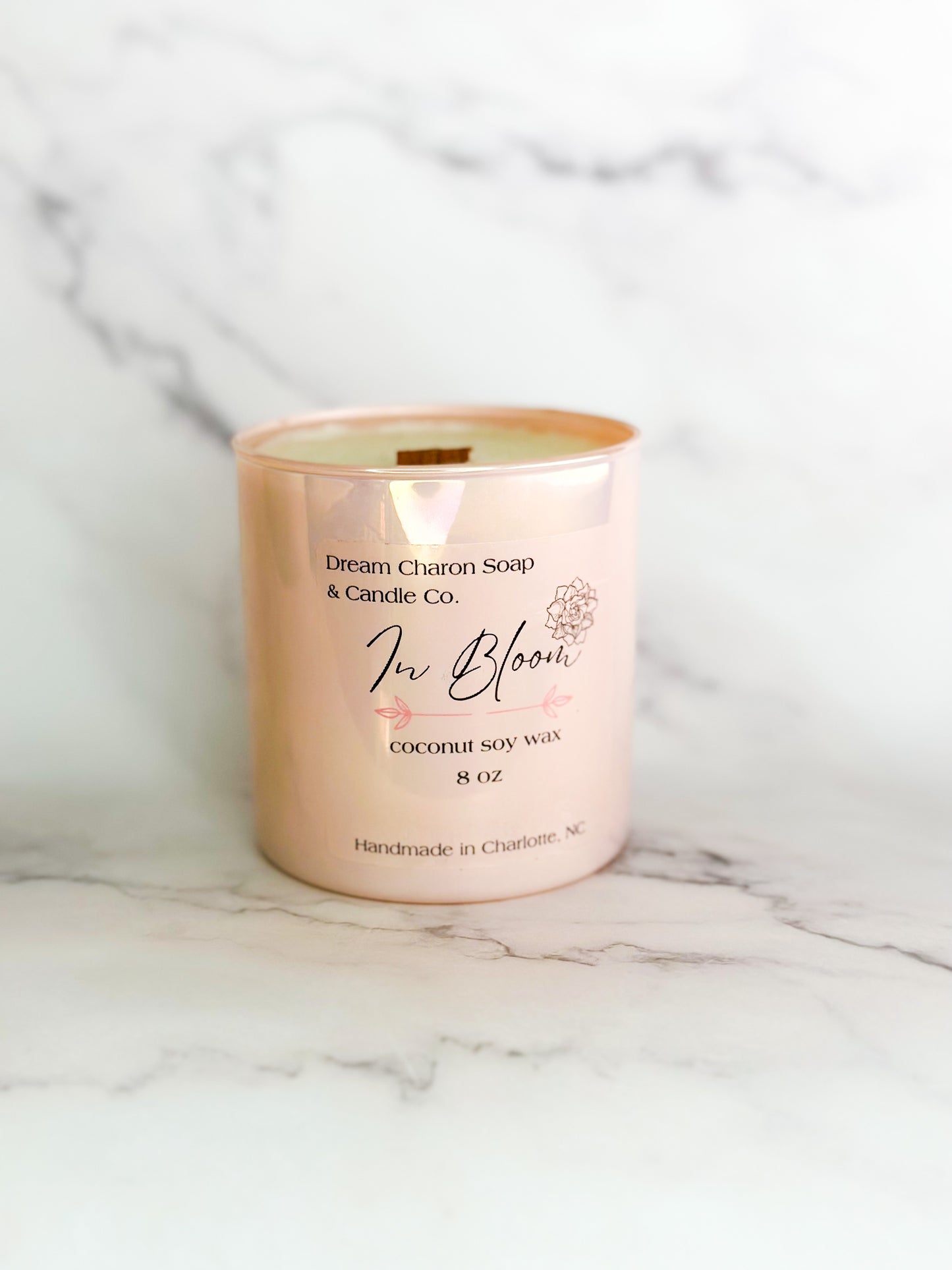 DREAM CHARON SOAP & CANDLE COMMITMENT
Our company is committed to creating amazing products to nurture your mind, body, and spirit. Self care is extremely important and because of this, the ingredients that we use are clean, plant-based, and non toxic. Our products are handmade with love and hemp inspired. We would love for you to take us with you on your self care journey.
WHY HEMP???

We chose to use hemp seed oil in all of our products because it is amazing for all skin types and does not clog pores. It helps balance oily skin by hydration which helps in regulating oil production. Hemp seed oil is rich in omega-6 and omega-3 fatty acid which helps in aiding atopic dermatitis and it also has anti-aging properties.

HANDMADE IN SMALL BATCHES

Our products are handmade in small batches with different skin types in mind. Our soaps, sugar scrubs, body butter, bath bombs, and candles are hand crafted and hand-poured with love in Charlotte, North Carolina. We pay attention to detail and quality so every product will leave your skin feeling amazing

DREAM CHARON SOAP & CANDLE

Our products are cruelty-free so we do not harm animals. Vegan- nothing is made from animal by-products. We do however do use beeswax in some of our products but we make sure that we source responsible so bees are harmed. Everything is handmade with love unlike the big box brands, and we are sustainable .

FACT

The FDA prohibits bath and body companies from making health-related claims about beauty products. I am not a medical or healthcare professional and do not claim that the use of my products may have a positive effect on pre-existing physical and/or mental health conditions. The information in our product listings pertains to the properties of specific ingredients used in the products